Purchase Plus Improvements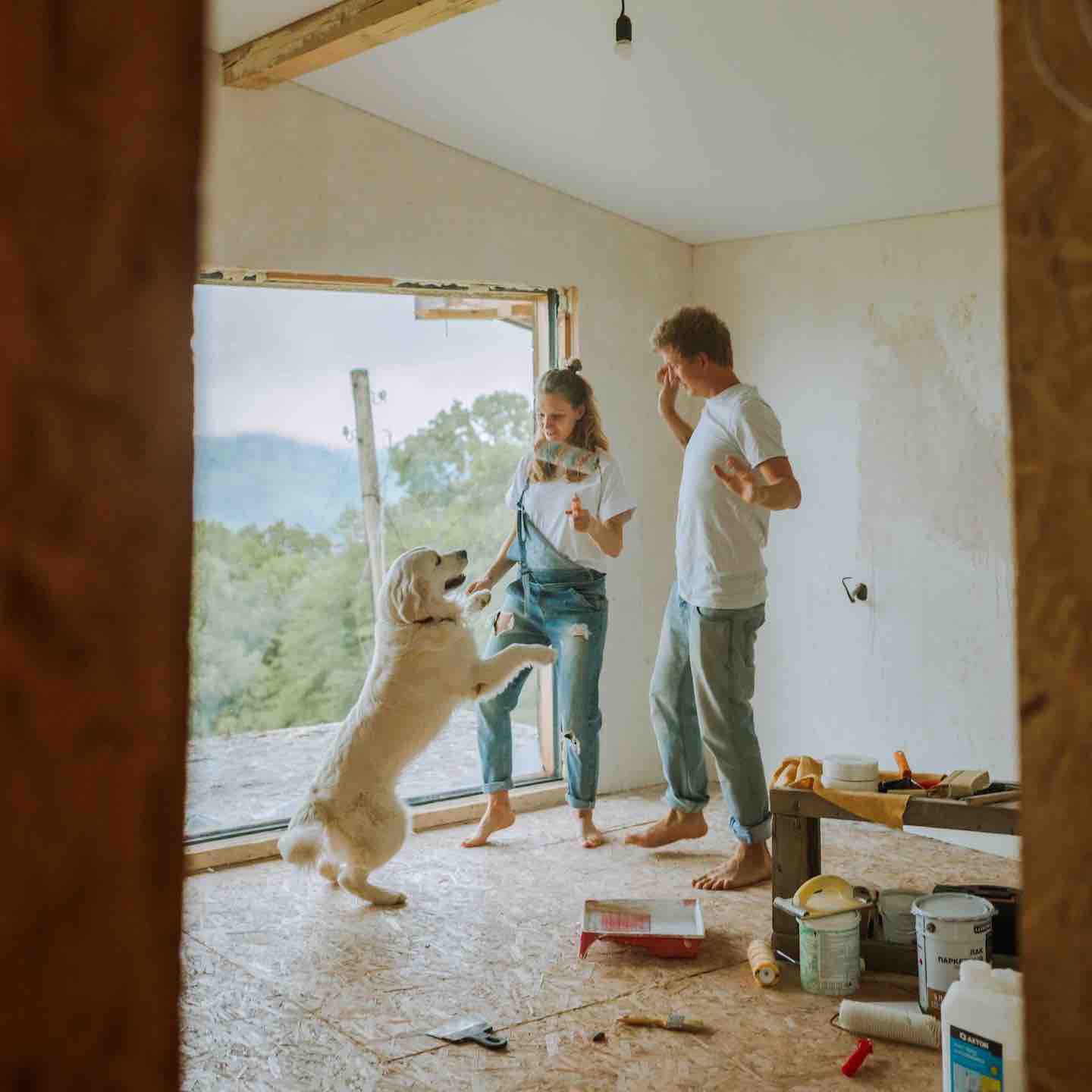 PURCHASE PLUS IMPROVEMENTS
The Pragmatic Developments Inc. purchase plus improvements program allows you to customize your home to your taste. Under one low affordable mortgage, you can finally move into your dream home. We are equity builders!
Purchase Plus Improvements
Looking to buy a home that needs reno's?
Only 5% Cash Down Required!!
Mortgage 95% including reno's. Before Moving In!
Refinance Plus Improvements
Already own a home that needs reno's?
Only 20% Equity Required.
Refinance 80% including reno's!
Purchase Plus Improvements Example
You've found a home you like, however its not yet the perfect house for you. So you need to replace the roof, upgrade the windows, renovate the kitchen. Let's say the total of these upgrades is $50,000.
Purchase Plus Improvements
#1
Find the house that you like, and we get you an approval "as-is".
We get a firm price on the renovations needed, and have your mortgage approval revised to include the price of home improvements.
#2
We get to work, and complete all renovations before you move in.
Depending on the size of the renovation, you could be ready to move in anywhere from 2-6 weeks from date of purchase
#3
You now get to move in to your new home, That's worth more!
When completed. Renovations are verified by the bank.
Home Renovation
We love a good Home Renovation. In fact, it's our pride and joy product offering. With a proven track record of improving your property and adding long term value to your home. We are excited to show you what we can offer.
SMALL HOME RENOVATION PROJECTS
LARGE HOME RENOVATION PROJECTS
With as little as 5% down. The Purchase Plus Improvement program is the most affordable and practical way to renovate your property, regardless if you own it already or not. Lines of credit, loans, or high interest credit cards make renovating expensive. With the Purchase Plus Imrpovements program, you save interests cost by bundling it with your low interest mortgage rate!
Just because the bathroom needs redone, or the kitchen, or maybe it is not energy efficient enough. Customize the house the way you see it. This programs allows you to do the renovations when you move in now, not years later.
Whether you own the house already or are looking to buy. The purchase plus improvements program helps you build equity, because it ensures you put your money in the right places to improve your home for long term value.
FAQ
Why don't I just borrow money for my renovation from a separate source?
Kyle Wilson
2022-01-27T10:25:46-08:00
You can and more then welcome too.  However the benefit of the Purchase Plus Improvements mortgage is you get an incredibly low mortgage rate PLUS a low renovation loan "All in One".  You will not find any Home equity,  line of credit, personal loan, or credit card that comes close to saving you this much interest.
Why is the purchase plus improvements mortgage rate lower then typical?
Kyle Wilson
2022-01-27T10:24:12-08:00
Good Question. Because of our buying power as a licensed Mortgage Broker through the super broker network Verico Finex Lending. We are offered very low interest rates. But on top of that, in order to earn your business for your next home improvement project; we take a large chunk of our commissions earned by the bank and "buy down" the interest rate!